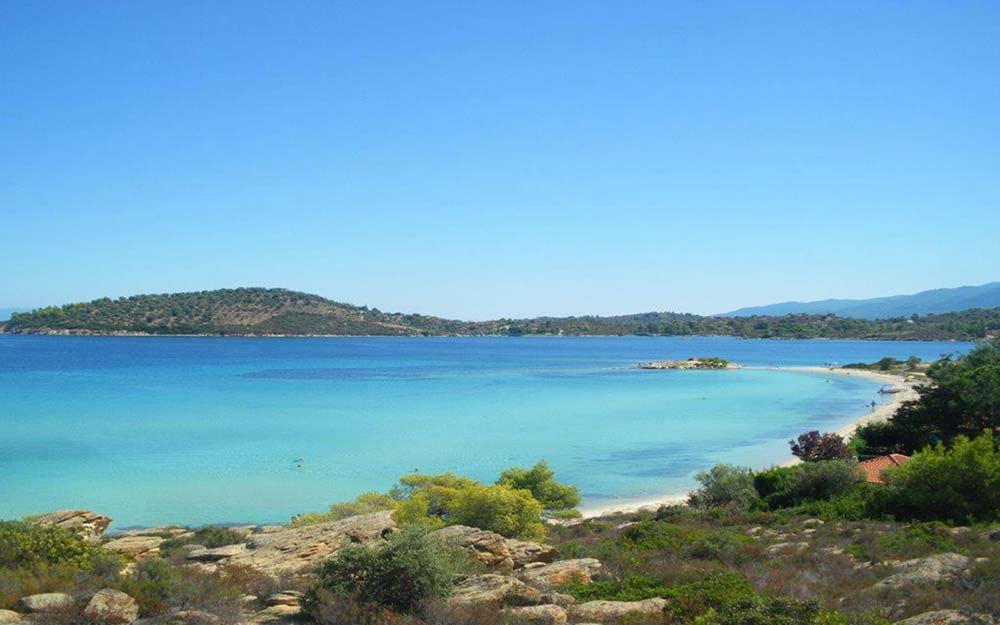 Beaches
Kalogria Coast
Favorite destination of many visitors, the coast of Kalogria is known for its long beach with fine sand and turquoise waters. The coast is surrounded by green pines and opposite 200 meters is a small island. Every year many visitors gather there in caravans.
Crab holes
Exotic beach of Sithonia, famous for its white sand and turquoise waters. Favorite destination for visitors to the area, stands out for its beauty. The trademark of the beach was a sculpture carved into a rock by an unknown artist, representing a huge mermaid.
Lagonisi
The beautiful beach of Lagonisi is a quiet destination ideal for families with deep blue, crystal clear, shallow waters and golden sand. It is only 25 km from Gerakini
Talgo Beach
Just 25 minutes away from Gerakini, is this amazing cove with the clear blue warm waters. Guests can have fun or relax under an umbrella at the excellent Talgo beach bar.